Friday, 09 February 2018 until Sunday, 11 February 2018
Held annually in January, the Desperado LGBT Film Festival at Paradise Valley Community College showcases the best in LGBT film and fosters diversity and multiculturalism throughout the state of Arizona.

The Desperado LGBT Film Festival Club supports the Vision and Mission of the college by showcasing films that promote understanding of complex issues and initiatives that create positive social change, promote inclusion, and illustrate the importance of cross cultural communication.

Awards are given in two categories: Audience Award and Student Short Film.
---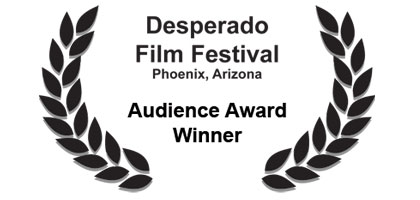 Audience Award History
2017 – A Million Happy Nows
2016 – Akron
2015 – Boy Meets Girl
2014 – Reaching for the Moon
2013 – Cloudburst
2012 – Going Down in La La Land
2011 – Undertow
2010 – Big Gay Musical
---
2018 films...
Heart, Baby!
Snapshots
Saturday Church
Against the Law
After Louie
Signature Move
Thelma
A Year in Transition
---
Short films...
Bride of Frankie – Devi Snively, USA – 19 minutes
Cuddlefish – Cheryl Briggs, Brianna Jaeger, Jared Bittner, USA – 7 minutes
Mrs McCutcheon – John Sheedy, Australia – 17 minutes
Out Again – Robin Cloud, USA – 11 minutes
Something New – TJ Marchbank, USA – 17 minutes
Haygood Eats – Hazart, USA –  4 minutes
More that God – Kev Cahill, Ireland – 9 minutes
Britney-holics: A Spear-itual Awakening – Jerell Rosales, USA – 10 minutes
Pearls – Shelley Thompson, Canada – 9 minutes
Violet and June – Linnea Ritland, Canada – 7 minutes
Boys in the Street #Pride – Louisa Bertman, USA – 5 minutes
The Real Thing – Brandon Kelley, USA – 8 minutes
Sunset – Katie Ennis & Gary S. Jaffe, USA – 16 minutes
Prudence – Angela Jude, USA – 9 minutes