QUEER LION AWARD 2017: FILMS IN COMPETITION & The Winner is...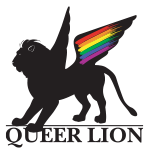 9 films are competing for the Queer Lion award...
Team Hurricane
by Annika Berg
with Eja Penelope Roepstorff, Ida Glitre
(Denmark, 94')
A punk chick flick about straight and lesbian teen girls that mixes highly stylized fictional elements with documentary material: loneliness, pussy-power, Kawaii, electric green, hentai, graffiti, vibrators, friendship, teddy bears, resting bitch face, ART, fire, fear, bubble-gum, mom & dad, anorexia, cactuses, homemade piercings, nail art, cherries, cutting, dolphins, Lolita, secret diaries and daydreaming. Radical girls in an ordinary world.
Marvin [WINNER]

by Anne Fontaine
with Finnegan Oldfield, Isabelle Huppert
(France, 115')
Written by Anne Fontaine and Pierre Trividic, the story revolves around Martin Clément, born Marvin Bijou, who ran away from his hometown and his family. He retells his story through a stage play that proves to be a smash hit. But at what price? Interestingly, while the film borrows its central plot from the novel by Edouard Louis (which outlines the childhood and teenage years of a young boy in a village, where he is shunned by the inhabitants and even by his own family when he comes out as a homosexual), it simultaneously takes the story a littler further, as the movie follows the character until the age of 23, whereas the storyline of the book comes to a halt when he starts secondary school. Delving into the topics of stigmatisation just because someone is different and the building of one's identity, the plot also shows how the character eventually manages to dig himself out of a very distressing situation thanks to his various encounters.
Les Garçons Sauvages
by Bertrand Mandico
with Vimala Pons, Diane Rouxel
(France, 110')
At the beginning of the 20th century, on the island of La Réunion, five adolescents of good families enamoured with the occult, commit a savage crime. A Dutch Captain takes them in charge for a repressive cruise on a haunted, dilapidated sailboat. Exhausted by the Captain's methods, the five boys prepare to mutiny. Their port of call is a supernatural island with luxuriant vegetation and bewitching powers that holds a disturbing secret.
The main characters are gender-bending persons, who accept the idea of becoming "else" as a form of erotism.
Una Famiglia
by Sebastiano Riso
with Micaela Ramazzotti, Patrick Bruel
(Italy, 105')
Vincent is fifty, born near Paris; Maria, fifteen years younger, grew up in Ostia. Both cut relationships off with their families, but together they are a couple leading a secluded existence in Rome, an ideal cradle for those who want to live away from prying eyes. Yet, to a more attentive look, scratching the surface of that normal life, reveals a terrible project brought forth by him with shrewd determination and accepted by Maria, due to her unconditional love: A project to help couples who can not have children. Getting to what her instinct tells her to be the last pregnancy, Maria decides it's time to form a true family. This choice leads to an inevitable consequence: the rebellion to Vincent, the man of his life.
Three Billboards Outside Ebbing, Missouri
by Martin McDonagh
with Frances McDormand, Woody Harrelson
(Uk, 110')
A frustrated and grieving mother antagonizes her local police force to call attention to the lack of progress in the search for her daughter's killer, in the latest from dark-humour master Martin McDonagh.
The Prince and the Dybbuk
by Elwira Niewiera and Piotr Rosołowski
(Poland, Germany, 82')
documentary
"The Prince and the Dybbuk" is a documentary film about Mosze Waks. Born in a poor family in a small Jewish shtetl in Ukraine, he dies in Madrid as the prince Michael Waszyński, Hollywood film producer and Polish aristocrat in exile. Along the way, in his colourful life, he assists Friedrich Murnau with the making of the film "Nosferatu," infuriates the Third Reich's minister of propaganda, Joseph Goebbels, with his film "The Dybbuk," and produces the most expensive motion picture in the history of cinema, "The Fall of the Roman Empire." Those who had the opportunity to come across him, remembered him as an aristocrat, a lover of luxury, a liar, the wandering Jew and open homosexual and the husband of an Italian countess in one person.
Martyr
by Mazen Khaled
with Carole Abboud, Hamza Mekdad
(Lebanon, 80')
Boys in Beirut take dangerous dives in the sea as part of an initiation. A young man's tragic death causes his friends to grapple with loss and to partake in his community's rites and ceremonies, and exposes the city's schisms and its society's fault lines.
Il Contagio
by Matteo Botrugno and Daniele Coluccini
with Anna Foglietta, Vincenzo Salemme
(Italy, 110')
Marcello, Chiara, Mauro and Simona all live troubled lives in the same building on the outskirts of the city, along with the local ringleader, Carmine. Into the shifting sands of this perennially tragicomic humanity steps an eminently bourgeois professor and writer, Walter, who's been conducting an affair with Marcello. While Marcello is a former bodybuilder unsure of his own sexuality, it is only Mauro, a coldly ambitious drug dealer, who seems to want things to change, as corruption and the powers behind it arrive in the 'hood'.
Ammore e Malavita
by Manetti Bros.
with Giampaolo Morelli, Claudia Gerini
(Italy, 133')
Naples. Cyrus is a feared killer. With Rosario, he is one of the two "tigers" of Don Vincenzo and his sly wife, donna Maria. Fatima, a young nurse, is a dreamer. Two apparently distant worlds, yet bound to meet again. One night, Fatima is in the wrong place at the wrong time. Ciro is assigned the task of getting rid of that girl who has seen too much. But things do not go as planned. Face to face, the two recognize and rediscover, the love story they lived in their adolescence. Ciro can only do one thing: betraying Don Vincenzo and donna Maria and killing those who want to kill them. No one can stop love. That's how a no-holds-barred fight starts, between music and action, love and bullets, and the alleys of Naples.