71st Cannes Film Festival...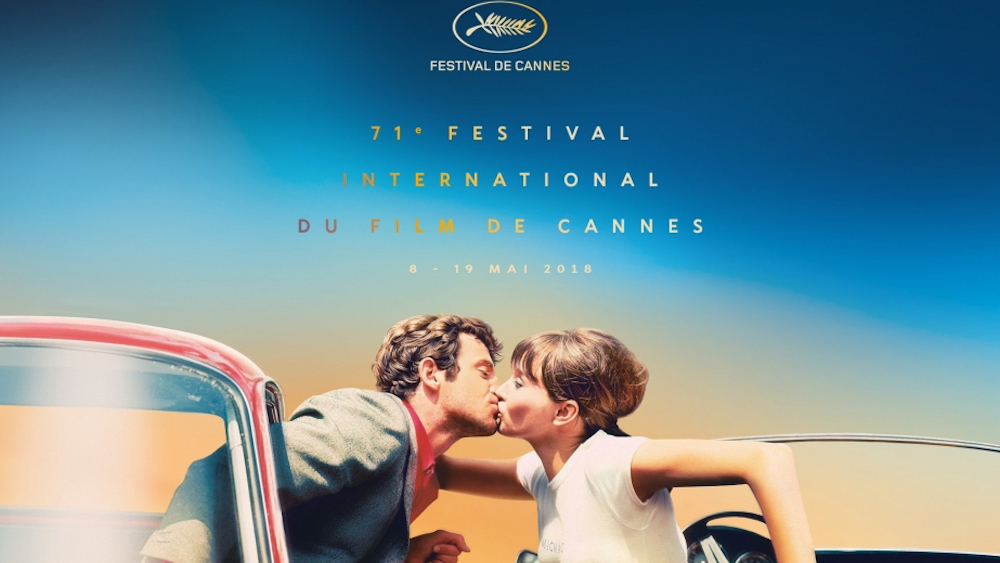 So...the big news this year is that Netflix has - quite rightly - pulled out of this illustrious festival. Thierry Frémaux, festival director, seems to be more concerned with the business of cinema rather than its art, he and his cronies have banned films that are not theatrically released in France (with particular reference to Netflix)...hopefully, other festivals and award ceremonies (yes, this is a dig at Steven Spielberg) will not follow this erroneous path. The world of cinema is changing...and, film festivals need to change with the times. Thierry Frémaux & Co are elitists...obviously forgetting the most important factor: The audience!
Shame on them.
---
Here are the films...minus the 5 Netflix productions...
Opening Night Film

"Everybody Knows," Asghar Farhadi (In Competition)
The Iranian director of A Separation and The Salesman has teamed up with Penélope Cruz and Javier Bardem for his latest drama. The film involves the on- and off-screen couple travelling to the outskirts of Madrid, where unexpected events bring hidden secrets into the open.
BlacKkKlansman by Spike Lee
Adapted from the book of the same name by Ron Stallworth, Spike Lee's hotly anticipated crime drama tells the story of an African-American detective (played by John David Washington) who infiltrates a Colorado chapter of the Ku Klux Klan, eventually becoming its leader. Adam Driver, Topher Grace and Laura Harrier co-star.
Le Livre D'Image by Jean-Luc Godard
Still going strong at 87, the French New Wave icon returns to Cannes competition this year with an examination of the modern Arabic world that's tantalisingly described by the following "synopsis": Nothing but silence. Nothing but a revolutionary song. A story in five chapters like the five fingers of a hand.
Lazzaro Felice by Alice Rohrwacher
Alice Rohrwacher is one of the most talented female filmmakers working today, as she proved with her previous feature The Wonders, which premiered at Cannes in 2014. Her latest follows a man living on the margins of society who travels through time.
Under the Silver Lake by David Robert Mitchell
US writer/director David Robert Mitchell rocked Cannes four years ago with his convention-busting teen horror It Follows. Now he's back with what looks to be a novel spin on the crime-thriller, Under the Silver Lake, in which Andrew Garfield becomes obsessed with the suspicious details surrounding a girl's kidnapping and a billionaire's murder.
Also In Competition…
En Guerre by Stéphane Brizé
Dogman by Matteo Garrone
Sorry Angel by Christophe Honoré
Asako I & II by Ryusuke Hamaguchi
Girls of the Sun by Eva Husson
Ash is Purest White by Jia Zhangke
Shoplifters by Hirokazu Koreeda
Capernaum by Nadine Labaki
Burning by Lee Chang-dong
Three Faces by Jafar Panahi
Cold War by Pawel Pawlikowski
Yomeddine by AB Shawky
Summer by Kirill Serebrennikov
Un Certain Regard (Second Competition)
Sofia by Meyem Benm'Barek
Long Day's Journey Into Night by Bi Gan
Little Tickles by Andréa Bescond and Eric Métayer
Manto by Nandita Das
Girl by Lukas Dhont
Angel Face by Vanessa Filho
Euphoria by Valeria Golino
Sextape by Antoine Desrosieres
My Favourite Fabric by Gaya Jiji
Friend by Wanuri Kahiu
The Harvesters by Etienne Kallos
In My Room by Ulrich Köhler
El Angel by Luis Ortega
The Gentle Indifference of the World by Adilkhan Yerzhanov
Special Screenings
Ten Years in Thailand by Apichatpong Weerasethakul
Au Grand Desir du Mystico by Carlo Diegues
The Dead Souls by Wang Bing
A Tous Vent by Michel Toesca
La Traversse by Romain Goupil
Pope Francis – A Man of His Words by Wim Wenders
To the Four Winds by Michel Toesca
The State Against Nelson Mandela and Others by Nicolas Champeaux and Gilles Porte
Out of Competition

Solo: A Star Wars Story by Ron Howard
Le Grand Bain by Gilles Lellouche
Midnight Screenings
Arctic by Joe Penna
The Spy Gone North by Yoon Jong-Bing
---