Thursday, 27 September 2018 until Sunday, 30 September 2018
Held annually in January, the Desperado LGBT Film Festival at Paradise Valley Community College showcases the best in LGBT film and fosters diversity and multiculturalism throughout the state of Arizona.

The Desperado LGBT Film Festival Club supports the Vision and Mission of the college by showcasing films that promote understanding of complex issues and initiatives that create positive social change, promote inclusion, and illustrate the importance of cross cultural communication.

Awards are given in two categories: Audience Award and Student Short Film.
---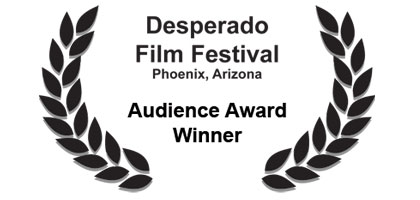 Audience Award History
2018 - Snapshots
2017 – A Million Happy Nows
2016 – Akron
2015 – Boy Meets Girl
2014 – Reaching for the Moon
2013 – Cloudburst
2012 – Going Down in La La Land
2011 – Undertow
2010 – Big Gay Musical