Director: Brian Welsh
Writer: Brian Welsh; Kieran Hurley
Producer: Camilla Bray
CGiii Comment
Yes…we will probably be accused of reading subtext into everything…but, this is loaded with the stuff, it whizzes off the screen and slaps you bang on the forehead.
Two lads…born, raised and living on different sides of the tracks are best mates…with subtext! Their love of music is equalled by their [mutually unrequited] love for each other…it's both joyous and agonising to watch.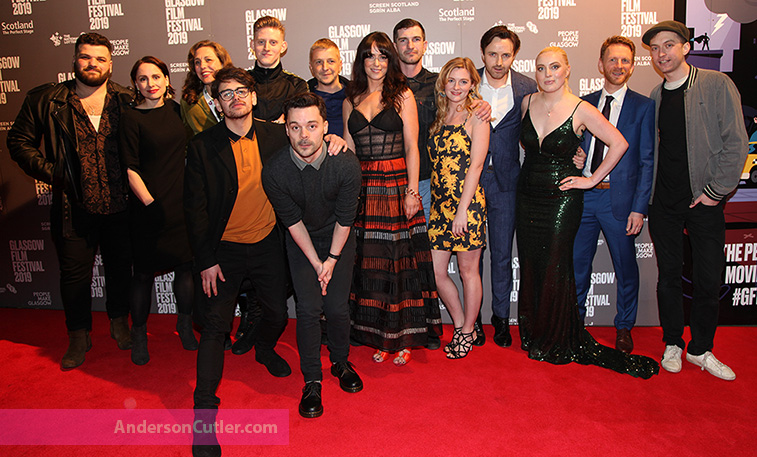 There are moments when you think that those [sexual] barriers will come crashing down…remember, this is 1994…coming out and expressing your feelings wasn't as easy as it is now… the internet was still in its infancy…and, the only mobile phone were those great big, bulky boxes that weighed a ton, cost a fortune and [usually] died mid-call! Kids were isolated in their own communities…pirate radio stations [remember Kiss?], disparaging TV [rave] reports, word-of-mouth and [to a certain extent] Section 28 of the Local Government Act all helped whet the appetites…for change.
In 1988, rave culture was born [I was a member of Shoom…gloriously sweating in the fitness centre]…really, that second summer of love was a revolution, dancing on Clapham Common, finding yourself in the middle of nowhere, lost…until you heard the music, found the byre and threw yourself into those uplifting, high-as-a-kite beats. Glorious. It was l-o-v-e…fuelled by Ecstasy. And, it was.
Slowly [but surely]…rave spread up and down the land. The kids were having fun, the establishment didn't like it one iota. They reacted…and then came: The Criminal Justice and the Public Order Act 1994…basically, banning raves. Whatever/whoever beats me…makes me grow stronger!
This is when Beats is set…in the dying days of the 'illegal' rave. Capturing all the madness, the music and camaraderie…of the time. The [mostly] inexperienced cast rise to the occasion, they give it absolutely everything. But…Lorn Macdonald and Cristian Ortega steal the show, they are polar opposites who bond-like-superglue…together, to the inevitability of the last days of rave and the last days of being together. This is the bitterest/sweetest sweet to swallow.
Brian Welsh has delivered a chiming story and a damn fine film. For those who attended those 'illegal' raves…let this wave of nostalgia wash over and submerge us back into the good old days. Glorious.
---
Trailer...
The(ir) Blurb...
Two best friends in a small Scottish town in the summer of '94 who head out for one last night together before life takes them in different directions. Going to an illegal rave, the boys journey into an underworld of anarchy, freedom and collision with the law as they share a night that they will never forget.
Cast & Characters
Martin Donaghy as Colin
Brian Ferguson as Robert
Ryan Fletcher as PC Billy Moncrief
Laura Fraser as Alison
Rachel Jackson as Wendy
Neil Leiper as Fido
Lorn Macdonald as Spanner
Kevin Mains as Les
Ross Mann as D-Man
Amy Manson as Cat
Stephen McCole as Sergeant Ian Black
Gemma McElhinney as Laura
Cristian Ortega as Johnno
Josh Whitelaw as Gary