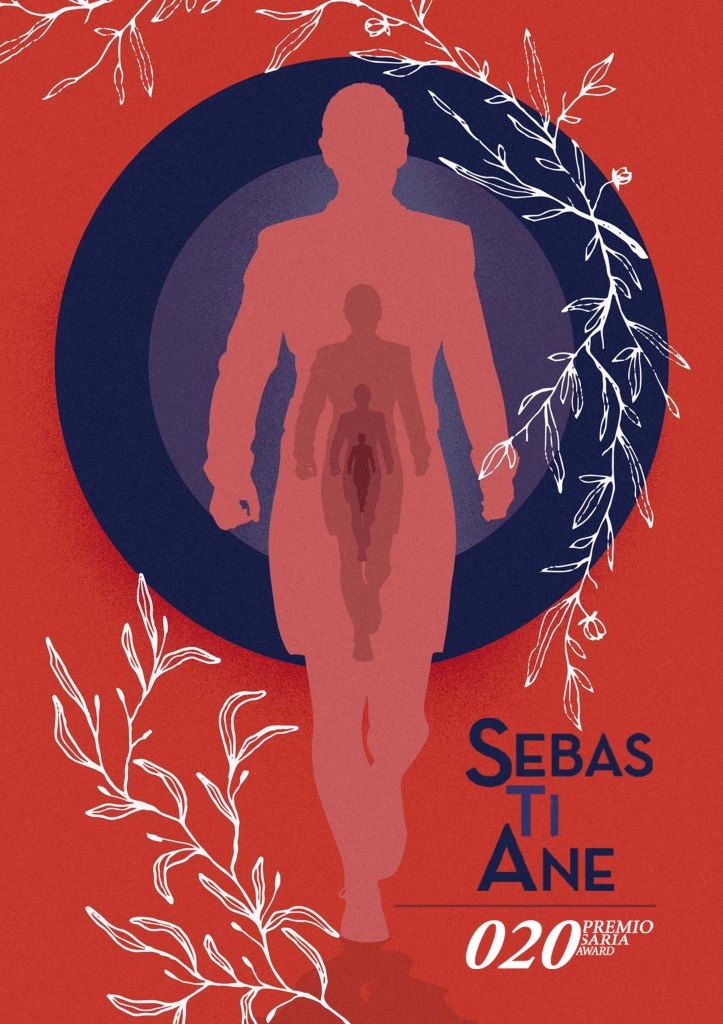 Sección Oficial
LA TRINCHERA INFINITA / THE ENDLESS TRENCH
Aitor Arregi
Jon Garaño
Jose Mari Goenaga
España – Francia
Higinio y Rosa llevan pocos meses casados cuando estalla la Guerra Civil y la vida de él pasa a estar seriamente amenazada. Con ayuda de su mujer decidirá utilizar un agujero cavado en su propia casa como escondite provisional. El miedo a las posibles represalias, así como el amor que sienten el uno por el otro les condenará a un encierro que se prolongará durante más de 30 años.
VENDRÁ LA MUERTE Y TENDRÁ TUS OJOS / DEATH WILL COME AND SHALL HAVE YOUR EYES
José Luis Torres Leiva
Chile – Argentina – Alemania
Dos mujeres que han compartido toda una vida juntas se ven enfrentadas a la enfermedad de una de ellas. La mujer enferma decide no seguir ningún tratamiento y ambas se mudan a una pequeña casa en el bosque hasta el día que la muerte llegue a sus vidas. Es así como volverán a reencontrar el amor que con el tiempo fue sepultado por la rutina. Poco a poco fortalecerán su relación mientras fuera de la cabaña la muerte aguarda su momento.
PATRICK
Gonçalo Waddington
Portugal – Alemania
Mário, un niño de 8 años secuestrado en el centro de Portugal en la primavera de 1999, reaparece 12 años después en una celda en París. El periodo de desaparición esconde un terrible secreto y todas las complejidades de este misterioso personaje.
New Directors
LE MILIEU DE L'HORIZON / BEYOND THE HORIZON
Delphine Lehericey
Suiza – Bélgica
Verano del 76. Una ola de calor está provocando que el campo suizo se seque a toda velocidad. En un ambiente sofocante, Gus, que tiene trece años y es hijo de un granjero, ve cómo su entorno familiar y su inocencia se resquebrajan: está viviendo el fin de un mundo. Segundo largometraje de su directora.
Horizontes Latinos
DE NUEVO OTRA VEZ / AGAIN ONCE AGAIN
Romina Paula
Argentina
Romina vuelve a la casa familiar después de haber sido madre. Alejada del padre de Ramón, su hijo, se refugia en la casa de su madre, Mónica. Allí se ve sumergida en la temporalidad de su madre, de ella como hija, e intenta dilucidar qué desea. De visita en Buenos Aires, Romina da clases de alemán, intenta retomar su vida de soltera, salir de noche. Quiere saber cómo era antes de la experiencia del amor a su hijo. Necesita comprender quién es, retornando a sus orígenes y reconstruyendo algo de la historia familiar. Debut en la dirección de la escritora, dramaturga y actriz Romina Paula. Presentado en la sección Bright Future del Festival de Rotterdam.
EL PRÍNCIPE / THE PRINCE
Sebastian Muñoz
Chile – Argentina – Bélgica
Cine en Construcción 34
San Bernardo, Chile, 1970. En una noche de borrachera, Jaime, un joven de 20 años solitario y narcisista acuchilla a su mejor amigo en un aparente arrebato pasional. En la cárcel conoce a El Potro, un hombre mayor y respetado a quien se acerca necesitado de protección, ternura y reconocimiento. Jaime se convierte en El Príncipe y descubre el amor y la lealtad mientras asiste a la violenta lucha de poder en la prisión. Seleccionada en la Settimana della Critica del Festival de Venecia.
MONOS
Alejandro Landes
Colombia – Argentina – Países Bajos – Alemania – Suecia – Uruguay
En la cima de una imponente montaña, donde lo que a primera vista parece un campamento de verano, ocho niños guerrilleros apodados 'Los Monos' conviven bajo la atenta mirada de un sargento paramilitar. Su única misión es clara: cuidar a la doctora, una mujer americana a la que han tomado como rehén. Cuando esta misión comienza a peligrar, la confianza entre ellos empezará a ponerse en duda. Premio Especial del Jurado en Sundance.

TEMBLORES / TREMORS
Jayro Bustamante
Guatemala – Francia – Luxemburgo
Pablo es un hombre de 40 años, casado y padre de dos maravillosos niños. Es un modelo a seguir y un cristiano evangélico practicante. Pero su perfecta vida tradicional comienza a quebrarse cuando se enamora de un hombre y sus sentimientos entran en conflicto con sus creencias. Su vida se convierte en un infierno de intolerancia represiva cuando su familia y su iglesia deciden hacer lo que sea preciso para curarle, forzándole a reprimir sus impulsos mediante terapia. Presentado en la sección Panorama de la Berlinale.
Perlak
PORTRAIT DE LA JEUNE FILLE EN FEU   PORTRAIT OF A LADY ON FIRE
Céline Sciamma
Francia
Bretaña francesa, 1770. Marianne es una pintora que debe realizar el retrato matrimonial de Héloise, una joven que acaba de dejar el convento. Héloise no acepta su destino como mujer casada y se niega a posar, por lo que Marianne debe trabajar en secreto. Para ello, se hace pasar por dama de compañía, para así observarla de día y pintarla de noche. Entre ellas surgirá una relación muy especial.
Zinemira
GLITTERING MISFITS
Iban del Campo
España
Dirty Martini y Tigger!, estrellas del underground neoyorquino, nos descubrirán algunos de los secretos de sus provocativas y reivindicativas formas de expresión artística en night-clubs y cabarets del off-off Broadway de Nueva York. Al mismo tiempo, nos permitirán entender desde su intimidad cotidiana los motivos, las luchas y las claves que les mantienen como figuras y referentes del neo-burlesque, más de 20 años después de que todo este fenómeno explotara en Nueva York en la década de los 90.
Made in Spain
DOLOR Y GLORIA  PAIN AND GLORY
Pedro Almodovar
España
Dolor y Gloria narra una serie de reencuentros de Salvador Mallo, un director de cine en su ocaso. Algunos de ellos físicos, otros recordados: su infancia en los años 60, cuando emigró con sus padres a Paterna, un pueblo de Valencia en busca de prosperidad, el primer deseo, su primer amor adulto ya en el Madrid de los 80, el dolor de la ruptura de este amor cuando todavía estaba vivo y palpitante, la escritura como única terapia para olvidar lo inolvidable, el temprano descubrimiento del cine y el vacío, el inconmensurable vacío ante la imposibilidad de seguir rodando. Dolor y Gloria habla de la creación, de la dificultad de separarla de la propia vida y de las pasiones que le dan sentido y esperanza. En la recuperación de su pasado, Salvador encuentra la necesidad urgente de narrarlo, y en esa necesidad encuentra también su salvación.
ME LLAMO VIOLETA MY NAME IS VIOLETA
David Fernández de Castro
Marc Parramon
España
Dos familias muy distintas con un punto en común: en ambas, un menor transgénero. Violeta, que acaba de cumplir 11 años, decidió hace tiempo que quería tener nombre de niña y vestirse como tal. Sus padres, desconcertados, tardaron un tiempo en asumir su nueva identidad, y hoy Violeta lleva una vida feliz. La historia de Alan es todo lo contrario: fue víctima de acoso en el instituto y el apoyo de su familia no fue suficiente para evitar un final que conmocionó su ciudad natal.
Fuera de Concurso
Cortometrajes – Zabaltegi
BLUE BOY
Manuel Abramovich
Argentina – Alemania
¿Qué buscás? ¿Me tenés ganas? Vamos a divertirnos… Siete trabajadores sexuales rumanos en Berlín son retratados mientras escuchan y reaccionan a grabaciones de sus propias experiencias. La cámara se vuelve cliente y el proceso de explotación se convierte en espectáculo, resaltando la inevitable performatividad de las relaciones de poder. 
Series – Moviestar+
VIDA PERFECTA
Leticia Dolera
España
María, Esther y Cristina son tres mujeres adultas y complejas que se encuentran en plena crisis vital. Se han dado cuenta de que los planes que tenían para sus vidas no les han dado la felicidad anhelada y prometida. Juntas aprenderán a buscar alternativas y tomarán decisiones que las alejarán de lo que la sociedad tradicionalmente espera de ellas. Las veremos descubrir que su vida no tiene que ser, obligatoriamente, como siempre imaginaron. Serie de ocho capítulos.
Categoría: 2019 Sebastiane Latino