Director: Marielle Heller
Writer: Nicole Holofcener; Jeff Whitty
Producer: Anne Carey; Amy Nauiokas; David Yarnell
CGiii Comment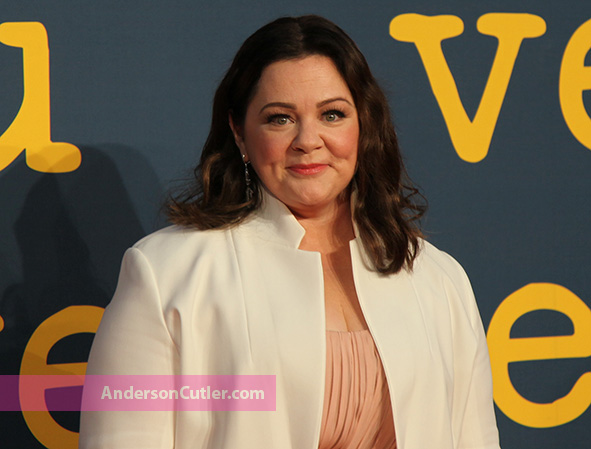 A career rejuvenated and a career move that will - undoubtedly - reap massive rewards...and, awards.
Richard E. Grant delivers his best performance since Withnail & I [31 years ago!] - and, it's just possible, he may even receive an Oscar nod for best supporting actor for his past-his-prime, amiable homo-with-a-deceitful-heart. Melissa McCarthy is - quids in - assured of a nomination! Stepping out and away from her usual [tiresome] comedy routine, she embodies the irascible, down-on-her-luck, lonely, unlikeable, cat-loving, gin-quaffing, lesbian author, Lee Israel - a real-life biographer who [infamously] forged hundreds of literary letters...to pay the bills.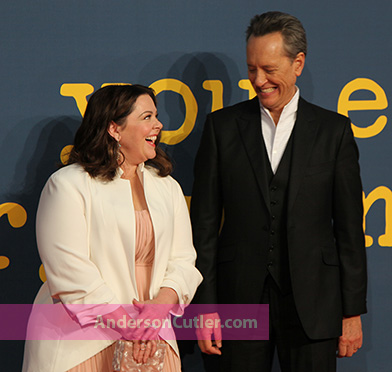 Rather than being an out-and-out 'celebration' of criminality, of which it is somewhat guilty of... At its core, Can You Ever Forgive Me? is a friendship between two disparate and broken people...in the early Winter of their lives. Set in the early 90s, there is the ever-present darkest of clouds - AIDS - hanging over the city and over the characters. Jack Hock's impending tragedy is temporarily reprieved by the solace of Gin and an unlikely friend. On screen, together, Melissa McCarthy and Richard E. Grant are dynamite, bantering and bitching as they go...bringing a [most] welcome levity to the overall brooding atmosphere of these 'worst of times' - grubby times! Personal hygiene takes a backseat with these characters!

Ultimately, it's a sad film that doesn't play upon the heartstrings - perhaps, it should have, making it more commercially viable...but, to see two actors - at different stages of their careers - rise to the challenge of playing difficult, dowdy characters...is a privilege to watch. It is a fine film.
---
Trailer...
The(ir) Blurb...
Lee Israel (Melissa McCarthy) who made her living in the 1970's and 80's profiling the likes of Katharine Hepburn, Tallulah Bankhead, Estee Lauder and journalist Dorothy Kilgallen. When Lee is no longer able to get published because she has fallen out of step with current tastes, she turns her art form to deception, abetted by her loyal friend Jack (Richard E. Grant). An adaptation of the memoir Can You Ever Forgive Me?, the true story of best-selling celebrity biographer (and friend to cats).
Cast & Characters
Melissa McCarthy as Lee Israel
Richard E. Grant as Jack Hock
Dolly Wells as Anna
Ben Falcone as Alan Schmidt
Gregory Korostishevsky as Andre
Jane Curtin as Marjorie
Stephen Spinella as Paul
Christian Navarro as Kurt
Pun Bandhu as Agent Doyle
Erik LaRay Harvey as Agent Solonas
Brandon Scott Jones as Glen
Shae D'lyn as Nell
Rosal Colon as Rachel
Anna Deavere Smith as Elaine
Marc Evan Jackson as Lloyd
Marcella Lowery as Guest at Party
Roberta Wallach as Tom Clancy Groupie
Tina Benko as Karen
Sandy Rosenberg as Yale Librarian
Kevin Carolan as Tom Clancy
Ben Rauch as Coat Check Guy
Ethel Fisher as Mrs. Unger
Chris Lamberth as Exterminator
Joanna Adler as Arlene (as Joanna P. Alder)
Mary B. McCann as Judge (as Mary McCann)
Michael Laurence as Fenwick