Director: Michael Caton-Jones
Writer: Michael Caton-Jones; Alan Warner
Producer: Michael Caton-Jones; Laura Viederman; Brian Coffey; Victoria Dabbs
CGiii Comment
Such good Catholic girls...Pope Francis will absolutely love this! Aye right!
This is teenage sexuality...with nothing held back. These girls know exactly what [and who] they want and nothing, not even a strict religious education/upbringing, will impede their ferocious desire to drop their knickers whenever they want! Sex is - strictly - on their terms...and, although their dialogue is like an exercise in aural pornography, ranging from the crude to the crudest, it's all very refreshing...especially in these #metoo times...well, these ladies will not be taken advantage of...and, those who try, Hell mend them! Oh, and it has to be said...it is bloody funny...at times. Older generations - most certainly - will recoil at some of the frankness.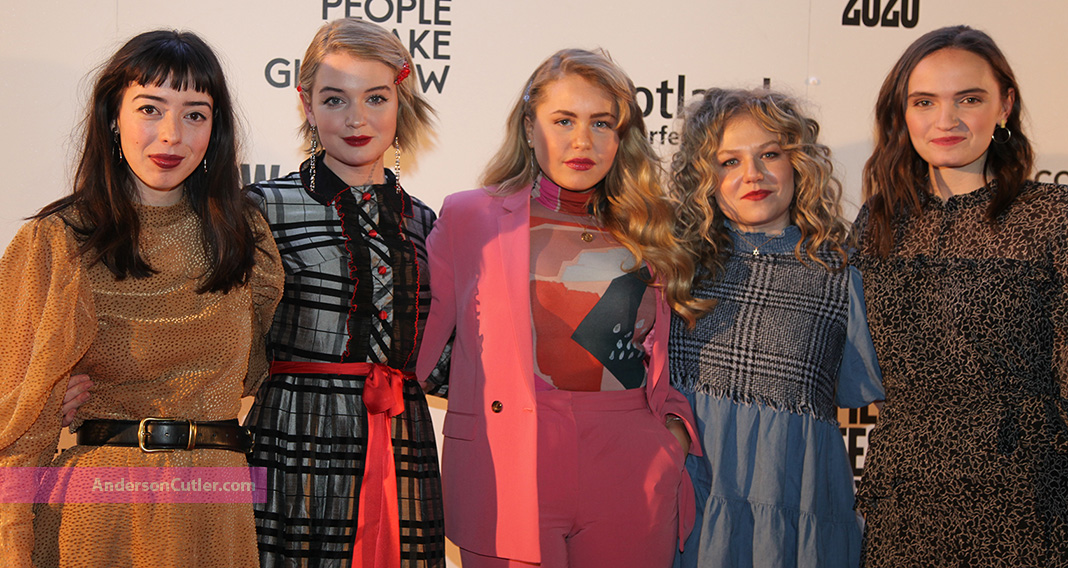 Is is just played for laughs...or, is there a more serious intent? As a statement on the redundancy of catholic teachings - namely, all sexual acts outside of marriage are intrinsically evil - Our Ladies pulls no punches whatsoever, screaming: We're not evil, we're just horny. This is an outright and welcome assault on an institution that not only doesn't know its arse from its elbow...but, has buried its pompous, pious head in the sand for far too long. Celibate men, supposedly virginal, dictating doctrine to women...everyone. Basically, and without any subtlety whatsoever, Our Ladies...tells them where to stick it.
And, just to turn that screw, even tighter, something to rustle their cassocks even further...there's a bit of bisexuality...and, lesbianism! And, this is where the film really does shine...a girl at odds with what's she's been taught and told, taking the boldest of steps...to enter the [at first] most daunting of safe spaces...a gay bar. Remember your first time? [Gosh, I walked past the King William IV, in Hampstead, about a hundred times before I eventually entered. I was only 16 and my heart was doing its very own drum solo.]
This is a film about femininity, friendship and feeling. You will laugh. You will cringe...most definitely, you will cry. Hey, there are no miracles...life is yours, grab it, enjoy it, love it, be it ...and, don't let any man say otherwise.
---
Trailer...
The(ir) Blurb...
In 1990s Scotland, a group of Catholic school girls get an opportunity to go into Edinburgh for a choir competition, but they're more interested in drinking, partying and hooking up than winning the competition.
Cast & Characters
Ross Anderson;
Tony Atherton as Concert audience;
Eve Austin;
Kate Dickie;
Chris Fulton as Danny;
Jack Greenlees;
Tallulah Greive;
David Hayman;
Alex Hope;
Abigail Lawrie;
Stuart Martin;
Sally Messham;
Rona Morison;
Jay Newton as Malkie Murphy;
Jamie Quinn;
James Rottger;
Megan Shandley as Catriona;
Marli Siu;
Bethany Tennick as Bridget;
James Young as Mr. Monteith