Director: Justin Kurzel
Writer: Peter Carey; Shaun Grant
Producer: Vincent Sheehan; David Aukin; Peter Carey; Emilie Georges
CGiii Comment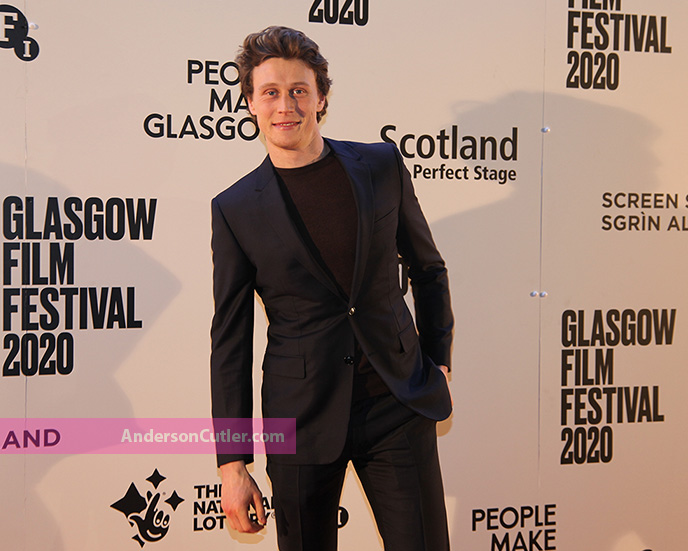 Take an historical figure...who has [inexplicably] become an Australian folk hero...turn him and his story upside down...and, shake them all about. Add a twist of fiction to the fact...what do you get? A true history...the revisionists will be either squealing or applauding...depending on their respective raisons d'être - fictionalising fact...or, factualising fiction. No matter, this 'true' history is the visual equivalent of a page-turner.
George MacKay's mulleted 'Ned' is [quite startlingly] all muscle and sinew..with - not only - an eye for the lassies...but, for the laddies too! He leads a motley crew of dress-wearing renegades into all sorts of criminal antics...oh you just can hear the 'Ned Kelly' purists howling [at the screen] in abject horror! Let them howl!
There are villains aplenty...Nicholas Hoult's Constable Fitzpartick is a brothel-appreciating, naked revelation! Essie Davis gives Ned's mother more spit and spite than a venom spouting snake. And, Charlie Hunnam gets his kit off too! And then, there's Ned...beardless and slightly psychotic, tender at times and always determined...Mr MacKay gives him everything...it really is an eye-popping performance.
This is unapologetic grand guignol...a mad, bad and thoroughly entertaining ode to the now mythical Ned Kelly. Take it for what it is and leave your 'history' on the doormat. Absolutely loved it.
---
Trailer... 
The(ir) Blurb...
Based on Peter Carey's novel. The story of Australian bush-ranger Ned Kelly and his gang as they flee from authorities during the 1870s.
Cast & Characters
Nicholas Hoult;
Charlie Hunnam;
Russell Crowe as Harry Power;
Essie Davis as Ellen Kelly;
George MacKay as Ned Kelly;
Thomasin McKenzie as Mary;
Jacob Collins-Levy as Thomas Curnow;
Claudia Karvan as Mrs. Shelton;
Sean Keenan; Earl Cave;
Harry Greenwood;
Jillian Nguyen as Molly Kane;
Will McNeill as Kennedy;
Orlando Schwerdt as Young Ned Kelly;
Louis Hewison as Steve Hart