Edinburgh Fringe 2022...
...by David Anderson Cutler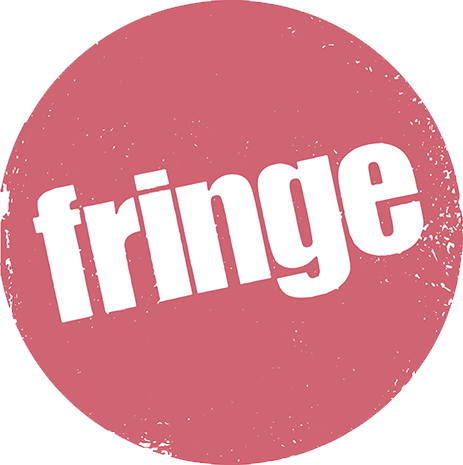 We've combed through the programme...here are the LGBT shows on offer! And...what a delicious menu it is!
Impossible to see them all...but, we'll give it a damn good try!
Just click on the title for the review...and, if there's anyone out there who wants to write a review...write it, send it in and we'll publish it with your name!
---

Jinkx Monsoon: She's Still Got It!
RuPaul's Drag Race legend (fifth season and seventh season of All Stars, airing May 2022), actress, comedienne, and singer. Jinkx has toured all over the world, gaining a huge fanbase and superstar status. She's bringing a show to the Edinburgh Festival Fringe this year: She's Still Got It! With Major Scales (her long-time musical collaborator) – a musical comedy cabaret show, packed full of Jinkx's trademark improv and sensational musical ability. 
Venue: Assembly George Square – Spiegeltent Palais du Variété / Box Office: assemblyfestival.com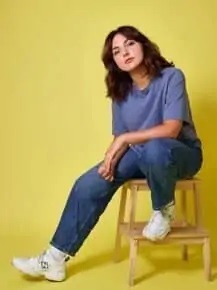 Ania Magliano: Absolutely No Worries If Not
Ania Magliano is bringing her debut show to the Edinburgh Festival Fringe, combining storytelling, snappy observations, silliness and some surreal tangents she delves into her background as a half Polish, half Italian bisexual 24-year-old, who has spent her whole life in England. Touching on themes of family and her sexuality, she navigates the complicated interpersonal relationships with your parents, and wonders whether she'll ever be good enough at communicating to confront her hairdresser about her terrible haircut, or get through her early 20s without ending every sentence with 'absolutely no worries if not'.
Venue: Bunker Three, Pleasance Courtyard / Tickets: pleasance.co.uk
Camille O'Sullivan: Dreaming
The Queen of the Fringe – an established alternative/indie musician. Camille has been wowing audiences at the Edinburgh Fringe Festival for over 18 years, earning her worldwide acclaim for her magnetising stage presence and entrancing vocals. She is returning to the stage this August with her new show Dreaming, alongside long-time collaborator Fergal Murray. Dreaming is an honest, intimate response to the isolation of the pandemic, and the joy of being connected to the rest of the world again.
Box office: underbellyedinburgh.co.uk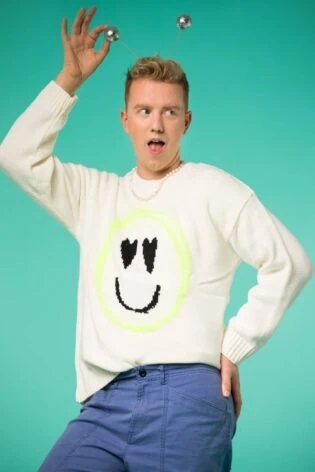 James Barr: Straight Jokes
The multi-award-winning comedian returns to the Edinburgh Fringe Festival with his sophomore show Straight Jokes. People constantly tells James that he is "too gay" – Straight Jokes is his fabulous reply to this pool of haters. An out-of-control hour of jokes from the utterly hilarious, nearly national treasure. James exposes his previous employers and navigates the absolutely exhausting admin of pretending to be woke for "fame". This is an exploration of James' experience in the comedy industry, as well as a revolt against the elitist media industry, that constantly silence and shame people for their differences.
Venue: Daisy, Underbelly Bristo Square / Box office: underbellyedinburgh.co.uk
Sophie Duker: Hag
Comedian and star of Taskmaster. Co-writer of Riot Girls on Channel 4. Previous credits include Frankie Boyle's New World Order and 8 Out of 10 Cats Does Countdown. Sophie is bringing her new show Hag to the Edinburgh Festival Fringe this year, a self-assured hour of comedy centred around Sophie's personal metamorphosis into a more confident, spectacularly cantankerous person.
Tickets: pleasance.co.uk
Joseph Parsons: Equaliser
Football fanatic and comedian. An advocate for LGBTQI+ issues in the sporting world. His new show Equaliser will be debuting at the Edinburgh Festival Fringe this August. Equaliser is about Joseph's own experience growing up as gay and football mad in the West Country – a celebration of the beautiful game, as well as an examination of it's issues.
Tickets: edinburgh.justthetonic.com 
Larry Dean: Fudnut
Hot on the heels of his national tour Larry Dean returns to the Edinburgh Festival Fringe with his show 'Fudnut' at the Monkey Barrel. Fudnut is an hour of authentic storytelling at its funniest, touching on some recent events in Larry's life, from accidentally importing illegal substances into a middle eastern country, to the prominent events that followed a little closer to home, and what his therapist has to say about it all.
Venue: Monkey Barrel Comedy – 3 / Box Office: monkeybarrelcomedy.com

Sam Lake: Cake
A comedian, writer, presenter, and podcast host. He's written for Mock the Week (BBC2), Breaking the News (BBC Radio Scotland), and Newsjack (BBC Radio 4 extra). Originally set to debut in 2020, Sam is unveiling his comedy hour in 2022, titled Cake. Sam's wedding was also supposed to happen in 2020, but sadly it was also postponed due to the pandemic – Cake is about learning to get comfortable when things in life don't go as originally planned.
Tickets: pleasance.co.uk
Sarah Keyworth: Lost Boy
Award-winning comedian, podcast host and rising star in the UK and Australian comedy circuits. Her show Lil' Keys: Big Jokes will be premiering at the Edinburgh Festival Fringe this August, touching on themes of loss and how to rediscover your silliness. 
Venue: Pleasance Courtyard – Cabaret / Tickets: pleasance.co.uk
Séayoncé: Res-Erection
Cabaret drag star and a hysterical spiritual medium helmed by comedian Dan Wye. Check out their bewitching new show at the Edinburgh Festival Fringe this year, titled Res-Erection. Step into the unknown and experience a show unlike any other – complete with theatrics, musical numbers, audience interaction and innuendo.
Box Office: assemblyfestival.com
Shelf: Hair
The fresh-faced musical comedy duo of Rachel WD and Ruby Clyde. One musical, one tone-deaf. They're bringing their debut hour to the Edinburgh Festival Fringe this August – an exploration of gender expression and identity, called Hair.
Tickets: pleasance.co.uk
The Tiger Lillies: One Penny Opera
The award-winning godfathers of alternative cabaret. Magical, steampunk-y, and Grammy-nominated. They're returning to the Edinburgh Festival Fringe this year with their show One Penny Opera to celebrate their 30th anniversary.
Tickets: underbelly.co.uk
I Wish My Life Were Like A Musical
Composer and lyricist Alexander S. Bermange (he/him) is back with his award-winning musical revue I Wish My Life Were Like A Musical.  From voice-straining high notes to limb-spraining high kicks, via on-stage smooches and off-stage feuds, reveals everything that you could want to know about being a musical theatre performer… if only there were any who would dare to admit it. Booking
(le) pain 
Jean-Daniel (JD) Broussé's (he/him) first solo show offers a similar tantalising temptation.  A play on the French word for bread and the English word for suffering, in (le) pain JD is forced to choose between continuing the family legacy or pursuing his dreams as a performer. Booking
No Place Like Home
Fusing spoken word, original music, dance and video art, No Place Like Home by Alex Roberts (he/him) & Co. (winner of Les Enfants Terribles Award 2022) is a tragic odyssey into gay club culture and the places we can call home.  This highly relevant production takes a nuanced look at the politics within gay communities exploring how victims of violence can also be perpetrators of violence.  Despite heavy themes, No Place Like Home offers an empowering call to look inward for the affirmation we all so desperately crave. Booking
Please, Feel Free to Share 
Please, Feel Free to Share is a dynamic, darkly comic, one-woman show by Rachel Causer (she/ her)  about our personal addictions and our growing desire to share all. Causer's play looks at the blurring between lies and likes.  Please, Feel Free to Share explores what happens when the obsession with self-editing bleeds into real life. Booking
Something in the Water 
Stunning video projections, puppetry and physical comedy combine in this absurd exploration of identity, gender and growing up 'normal'.  Inspired by performer/creator S.E. Grummett's (they/ them) experience coming out as transgender, Something in the Water (main picture) parodies the masculine and feminine and shows how absurd our rigid gender binaries can be. Booking
Sticky Door
Sticky Door is a personal, honest and funny look at sex, stigma and cystitis, produced by Beccy D'Souza (she/ her/ they/ them). Katie Arnstein's (she/ her) trademark ukulele-spun storytelling show examines sex, shame, struggles and isolation.The show asks why are women facing a series of sticky doors in work, sex and life and how do we overcome the challenges we are continually met with. Booking
A Gay and a NonGay
James Barr and Dan Hudson present the UK's funniest LGBTQ+ podcast live, with iconic special guests. A Gay and A NonGay started when Dan's girlfriend friend Talia moved abroad leaving he and her gay friend James to fend for themselves. Expect audience interaction, a safe space for Dan to ask questions to the LGBTQ+ community in Things That Dan Cannot Say and a laugh-out-loud look at the differences between Gay and NonGay people. An absurdly simple but hilarious night out; one is gay, the other one isn't. Booking
The Gay Train
'They said it's your fault. All of this happening to people like us. But it isn't. It was happening already.' A dark comedy. When non-binary student Lin is attacked in a pub bathroom, they're propelled to fame for all the wrong reasons. Chased between TV studios and Parliament, hounded by journalists and activists, everybody wants to know: will the gay agenda prevail? Or is it all just woke, virtue-signalling nonsense? Yellow Mug Theatre returns to the stage with a vicious love letter to the middle-class horror that is weekday morning TV. Booking
Let's Try Gay
Two friends, Jack and Phil, meet in a hotel to shoot a gay adult movie between two straight guys: an "art project" to send to an independent movie festival, but they now feel uncomfortable. Their attempts to even just kiss or hug are clumsy and awkward. As time goes on, they prolong their problems. Jack is struggling with his life as an artist while Phil reveals his doubts about his sexual identity. Freely inspired by the independent movie Humpday, this unlikely comedy turns from a goofy, relaxed, funny situation into a deeper analysis of human nature. Booking
Simon David: White Gay
Comedian Simon David belongs to the most toxic, self-destructive (and annoying!) demographic there is: the white gay. From racism to body image, porn addiction to gay Tories, Simon has a catchy song for just about everything wrong with the community he loves to hate! Booking
I just like you | a gay myth
An intimate two-hander about the messy complexities of the contemporary gay dating experience. When these two find themselves drawn to one another, they find that they are looking for different things. One, recently out of a LTR, just wants sex; the other, after a years-long string of hook ups, just wants a LTR again. So they decide to do that progressive thing that gay people do – you know, have a meaningful friendship while also having loads of sex, but without catching feelings. There's no way that could go wrong, right? Booking
Oy Gay! The Queer Jewish Comedy Show
'Oy Gay! is hilarious, clever and filthy! These talented comedians charm and entertain whilst exploring faith, community and life, with some classic material that still makes me laugh. Booking
Andrew White (But Not in a Gay Way)
Sex. Spreadsheets. Revolution. Andrew White promises it all in an uplifting, hilarious show about discovering, loving, and expressing yourself. Join the flamboyantly repressed young stand-up as he tells stories of accidental orgies, BLM protests, charity shops and how they all kickstarted his ambition to become a gay icon (but not in a gay way). Booking
Chris Hall and Mark Bittlestone: Two Sour Gay
Yuck! A stand-up comedy show about being gay! And about being vegan (Chris), getting piles (Mark), collecting crystals (Chris), getting piles (Mark), being in love (Chris) and getting piles (Mark). Join social media "sensations" (they have 300k followers, fewer than most cats) Chris Hall and Mark Bittlestone for an hour of jokes, then follow them @chrxstopher.hall and @poofsrus or find them selling their underwear for money on Grindr. Booking
Sex Tips for Straight Women From a Gay Man
A Romantic Comedy. With Benefits. Direct from sell-out seasons Off-Broadway NYC and Las Vegas! Voted Best Comedy for Couples, @SexTipsPlay has been sharing its interactive, upbeat brand of comedy with audiences all across America for a decade, taking audiences on a hilarious ride where no topic is taboo and tips come straight from the source: a gay man. Booking
Russell Arathoon: The Curious Incidents of the Gay in the Night-Time
Russell's mum believes the whole pandemic is one huge elaborate excuse to get Bradley Walsh more airtime on British TV and Russell is just grateful for a chance to catch up on the Jurassic Park franchise on ITV2. Booking
The MP, Aunty Mandy and Me
A bittersweet tale of political campaigns, sexual consent and steam trains. Dom wants to be an #InstaGay and #Influencer but it's hard in a small northern village five miles from the nearest gay. One day, a chance meeting with his MP turns his life upside down. Booking
Gayboys
Two gay men are here to perform for your pleasure. They sigh, pout and flirt, caressing each other and objects from corporations that claim to adore them. Is this simply an intimate session for these boys and their fans, or is something more being consumed? Exhilarated and bewildered by what they are doing, the boys go through the motions, posing and selling themselves, trying to give you exactly what you want. But who's it all really for? Both the celebration and exploitation of queerness take centre stage in this cheeky exploration of contemporary gay male identity. Booking
Sam Morrison: Sugar Daddy
US comedian Sam Morrison (The Drew Barrymore Show) grapples with the death of his partner. He makes grief hilarious through tales of love, diabetes and seagull attacks. Sugar Daddy is the highly anticipated follow up to his debut hour that met critical acclaim and was listed as part of the Best Jokes of the Fringe in The Independent. Booking
Why I Hate My Penis
Because Grindr hookups never quite go to plan. Because your sister has the perfect boyfriend. Because nobody fucks harder than God. Why I Hate My Penis is a new monologue about the experience of growing up Black and gay from exciting young writer Sam Spencer. Jumping between past and present in a story of family tension, Grindr hook-ups, and closeted romance, Why I Hate My Penis spotlights the experience of growing up Black and gay in a refreshing take on the monologue form from exciting young writer Sam Spencer. Booking
Sam See: Government-Approved Sex
During the pandemic, the conservative Singapore government messed up and got a gay comic to run a series of sex and love panels in the National Library. Sam See (Comedy Central, MTV) returns to the Fringe to share what he's learnt in the politest show about sex that you can find. BDSM, men vs women and even stats and facts. Don't worry, it's all government approved. Booking
Soho Boy
Young, trendy Spencer leaves home and hits Soho like a whirlwind in a journey of love, laughter, heartbreak and happiness. Working in a clothes store, partying at the weekend and busking on the streets. But all that glitter fades when Spencer finds love and stumbles into the darker side of the neon lights and tight white t-shirts. This modern tale of the gay scene which can be harsh and lonely surrounded by glamour, sex and songs. Booking
Ada Campe: Too Little, Too Soon
Variety artiste Ada Campe decided to do some research into her family history during lockdown – and was delighted and intrigued by what she found! Join her for a show about wonderful women, surprising secrets and amphibian water ballets. Booking 
Avenue Q
The cast are back and raring to bring this puppet extravaganza to life again. With songs including Fine Fine Line, If You Were Gay and My girlfriend Who lives in Canada! This is a foot-tapping, laugh-out-loud show performed with perfect timing and richness of performance. Booking
Becoming Chavela
Iconic Mexican singer Chavela Vargas – a trailblazer who constantly broke the mold – was edgy in the 1990s and is totally relevant today because her story pushes so many hot topic buttons: gender issues, gay rights, immigration and Mexican culture. Songs of lust and longing and stories of her friendships with Diego Rivera, Frida Kahlo, Liz Taylor and Pedro Almodóvar will intrigue and entertain you. Definitely a woman of substance. Becoming Chavela is a docu-cabaret performance of Chavela's life and music, set within the art world and social milieu of mid-century Mexico City. Booking
The Chosen Haram
An award-winning queer circus show from an Edinburgh-born artist. The Chosen Haram tells the story of two gay men and the barriers they must overcome. Expect a heady mix of love, drugs and Islam in this unique and complex take on circus. Performed on two Chinese poles this show is emotionally candid with moments of humour and joy. There is no traditional dialogue here – It does not need it. Booking
Cottage
One man walks into a public bathroom. Another follows. The play deals with one of the most shameful yet thrilling parts of queer history, setting the dilemma of public sex against the intricacies of private connection. It rejects the modern trends of sanitised queer stories by returning to examine authentic relationships and characters in an unflinching gaze at aspects of gay culture the twenty-first century may prefer to ignore. Booking
Dan Tiernan: Cherub
Dan Tiernan is a gay, Mancunian, dinner lady with dyspraxia but he's also the sweetest little angel that ever lived. After a sell-out run in 2021 Dan has had a big year winning multiple comedy awards whilst constantly resisting the urge to spontaneously join the Royal Marines. Expect 45 minutes of daft, high energy, gag heavy stand-up comedy. Booking
Existential Queer
An hour of raucous queer comedy hosted by award-winning comedians Kate Martin and Daniel Foxx. Join two of the UK's most exciting new acts as they cover topics from growing up gay to bravely embracing oat milk. And with special guests hand-picked from the best LGBTQ acts at the Fringe, this is a show not to be missed. Whether it's being mistaken for a man (Kate) or an elderly woman (Daniel), they're here, they're queer and they're doing their best to overcome a deep sense of existential fear. Booking
Fabulett 1933
A queer one-person musical featuring music, ideas and lives classified as 'degenerate' by the Nazis as well as original songs. Written and performed by Michael Trauffer and set at the transition from one of the most liberal societies of its time to one of the biggest tragedies in human history, Fabulett 1933 deals with the fragility of society's achievements and the struggle of visibility. Booking
The LOL Word
Love queer comedy? Bored of cis male comedians? Don't worry, the queer women, trans and non-binary stand-up sensation is back with another epically gay show featuring incredible LGBTQ+ line-ups, absolutely no cis male comics and plenty of punching the patriarchy! The LOL Word is Chloe Petts, Jodie Mitchell, Shelf with special guests every show. Booking
menkind LIVE
There'll be chat about masculinity: what it is, what it does. Straight-vs-gay badinage. Queerness. Profundity. Occasional filth. Sometimes, all of this at once. There'll also be at least one bit where Mark has to explain some dated reference like Sesame Street to his friend. Booking
Nancy Clench: If Your Symptoms Aren't Life-Threatening, Please Hold!
She's back, the 6'5" towering Scottish drag legend Nancy Clench, returns to the Edinburgh Fringe. Expect tales from the pandemic, including her recent sabbatical working as a receptionist at her local doctor's surgery. She's putting the agony in agony aunt, with her own medical woes involving gout, and as usual, this diva is ready to bestow some wisdom on to you to solve your problems. Booking
Ode to Joy (How Gordon got to go to the nasty pig party)
Gordon is homonormative and fears he might be pathologically boring until he meets Cumpig and Manpussy at a sex party in Leith. When they tell him about Europe's biggest gay sex party in Berlin, Gordon obviously wants to go, but can he really transform into a sex pig? A new LGBTQ play about love, friendship and Schokoladenkuchen. Booking
This Is Not Swan Lake…
There is a long way from the love story between Prince Siegfried and the swan princess Odette in Tchaikovsky's Swan Lake, to the real-life marriage between Tchaikovsky and his beleaguered wife, Antonina. She was his devoted student at the Moscow Conservatory of Music and madly in love with him but Tchaikovsky was unable to confess that he was gay. In This Is Not Swan Lake..., we meet four dancers in a beautiful, touching and comic show. Dark, strange, unforgettable and with samples of the great score played live. We stand with Ukraine. Booking
Tom DeTrinis: I HATE NEW YORK
I HATE NEW YORK is a gay-tastic solo debut from self-professed rage-a-holic, Tom DeTrinis, that offers up a non-stop, hilarious litany of grievances. DeTrinis unmasks his singular views on everything from NYC to his huge family to cheese and finally, to himself. DeTrinis is angry and he wants you to know who, what, where, when and why! Booking
For Queen and Country
Major Denis Rake MC was an actor recruited by Churchill's Special Operations Executive to spy on the Nazis in occupied Paris during WW2. Denis was told to be discreet, so he became a drag queen entertaining Nazi officers in a Parisian nightclub! Writer/director Paul Stone discovered Denis' story while making the BBC TV programme Secret Agent Selection and shines a light on the contribution of the LGBT+ community to WW2. Booking
Abby Wambaugh and Bronwyn Sweeney
Funny Women finalist and runner-up share the hour in this split bill. Abby tells you all the truthful truth that Abby kind of understands about parenting, gender, fruit and furniture. 'Tackles what could be a thorny, complex subject of identity with grace, underplayed charm and some great jokes' (Chortle.co.uk). Bronwyn endeavours to be unforgettable and unskippable unlike the advertising she creates in her day job (everyone's favourite thing to hate). 'Expect a set packed with natural charisma and full of gags… the finished package' (Chortle.co.uk). Booking
Aidan Sadler: Tropicana
Join queer cabaret icon Aidan Sadler as they take you on the award-winning journey to Tropicana! Nothing is safe from ridicule so be led on an exploration of body image, heteronormativity and sometimes wearing a dress round the house on a muggy day. Here, you'll experience belting 80's synth-pop nostalgia punctuated with world class stand-up comedy. Featuring electrifying 80's hits from Spandau Ballet to ABC, Tropicana returns to Fringe from its sell-out, extended run in 2021 to explore, bend and abuse the gender binary. Booking
ALOK
ALOK (they/them) is an internationally acclaimed writer, performer and public speaker. This is their new comedy and poetry show. A mixed-media artist, ALOK's work explores themes of trauma, belonging and the human condition. Booking
And Then The Rodeo Burned Down
The rodeo is the best place in the world. Why would someone burn it down? Anyone would be lucky to work there, especially Dale, who's totally perfectly content with being a rodeo clown. He wouldn't do a thing like that. Unfortunately, rodeos don't burn down on their own. More unfortunately, everything is expensive: becoming a cowboy, finding the culprit, and even keeping the lights on. This alleged tale of arson fractures into the story of two clowns desperately trying to afford to put on a show. After all, we don't have money to burn. Booking
Andrea Spisto: El Dizzy Beast
Are you just a teenage dirtbag, baby? Wanna watch weird vids and drink morning coffee with me, maybe? This is a show about a queer, autistic, Latinx, caterpillar on the edge. The edge of ultimate supertransmorphosis? Or the edge of the bed? Booking
Angela Bra: Life Lessons
Singer/songwriter, rising star on social media and part-time primary school music teacher, Miss Angela Bra invites you to share in her words of wisdom as an international online super sensation in the making. An hour of pop tunes, parodies and puns, it's a shower of silliness in a world all too consumed with what other people think. Booking
Annie and Angela's Disco Divorce Party
Forty, single and ready to mingle; join lifelong friends, Annie Sup and Angela Bra, for a drag-infused comedy of musical mirth celebrating friendship and new beginnings on a bar crawl full of O-M-Gosh moments you're unlikely to forget. With original tracks influenced by everything from hip hop to early nineties rave you'll visit a cocktail bar, meet the local DJ and witness this try-hard party pair's vision for the future. A new production from the creators of Andy Quirk and Anna J's First World Problems. Booking
birthday girl
This is a play about birthdays. It's also about growing up, the future and the inevitability of ageing – a prospect that you are finding increasingly unnerving. At its heart, birthday girl confronts fears of the future and how scary it can feel to grow older. Mixing together various anecdotes of birthdays past, it highlights how important these milestones are. For 45 minutes, we see inside the head of the otherwise unnamed birthday girl. We only know her age and that it is her birthday – other than that, this girl could be anyone, possibly even you. Booking
---