Sebastiane Award is a prize delivered in September, since 2000, to a film or documentary screened during San Sebastián International Film Festival that best reflects the values and reality of lesbians, gays, transgenders and bisexuals. The selection of the winner film is carried out between all sections that make up the Festival.
---
---
23º PREMIO SEBASTIANE…
Winterboy – Francia
Dir. Christophe Honoré
Con: Paul Kircher, Vincent Lacoste, Juliette Binoche, Erwan Kepoa Falé, Adrian Casse, Pascal Cervo, Christophé Honoré. 
Pornomelancolía – Argentina / Francia / Brasil / México
Dir. Manuel Abramovich
Con: Lalo Santos 
---
NEW DIRECTORS
Something you said last night – Canadá / Suiza
Dir. Luis De Filippis 
Con: Carmen Madonia, Ramona Milano, Paige Madison Evans, Joey Parro, Augustus Oicle, Xavier Woon A Tai, Carmelo Nelson 
---
HORIZONTES LATINOS
Carbón – Brasil / Argentina
Dir. Carolina Markowicz
Con: Maeve Jinkings, Cesar Bordón, Jean Costa, Camila Mardila, Romulo Braga, Pedro Wagner 
Un varón – Colombia / Francia / Países Bajos / Alemania
Dir. Fabián Hernández
Con: Dylan Felipe Ramírez 
Sublime – Argentina
Dir. Mariano Biasin
Con: Martín Miller, Teo Inama Chiabrando, Azul Mazzeo, Joaquín Arana, Javier Drolas
Dos estaciones – México / Francia / EEUU
Dir. Juan Pablo González
Con: Teresa Sánchez, Rafaela Fuentes 
---
PERLAK
Peter von Kant – Francia
Dir. François Ozon
Con: Denis Ménochet, Isabelle Adjani, Khalil Gharbia, Hanna Schygulla 
---
MADE IN SPAIN 
Pacifiction – España
Dir. Albert Serra
Con: Benoît Magimel, Sergi López 
Mi vacío y yo – España
Dir. Adrián Silvestre
Con: Raphaëlle Pérez 
La amiga de mi amiga – España
Dir. Zaida Carmona
Con: Zaida Carmona, Rocío Saiz, Alba Cros, Thaïs Quadreny, Aroa Elbira 
---
ZINEMIRA 
My way out – España
Dir. Izaskun Arandia
Con: Vicky Lee, Lesley Walls, Andie Hawkiss, Kam Angel, Geri Love 
---
VELÓDROMO
Rainbow – España
Dir. Paco León
Con: Dora Postigo, Carmen Maura, Carmen Machi, Luis Bermejo, Ayax Pedrosa, Wekaforé Jibril
---
Five movies to compete for the 10th Sebastiane Latino Award...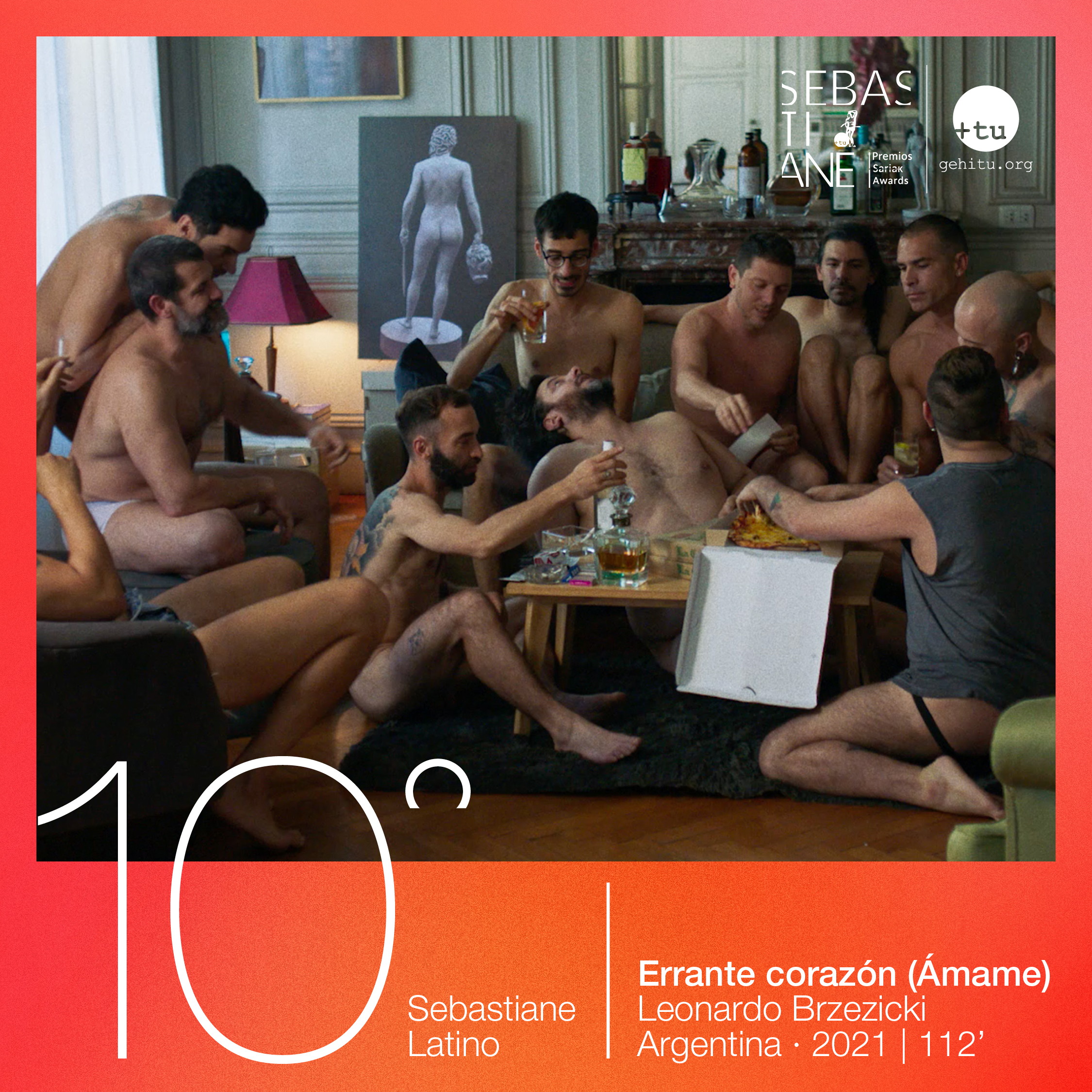 ERRANTE CORAZÓN (ÁMAME)
Leonardo Brzezicki | ARGENTINA, BRAZIL, NETHERLANDS, CHILE | 2021 | 112'
ÁMAME tells the tale of Santiago, an emotionally broken man who seems to have nothing to hold onto and whose personal life has completely lost its direction. Together with Laila, his teenage daughter, he will live through what feels like a chaotic summer in Argentina and Brazil, yet which will finally become a turning point in their relationship and lives. This is the story of a daughter's emancipation from her father, and at the same time that of a man who desperately wants nothing more than to love and be loved.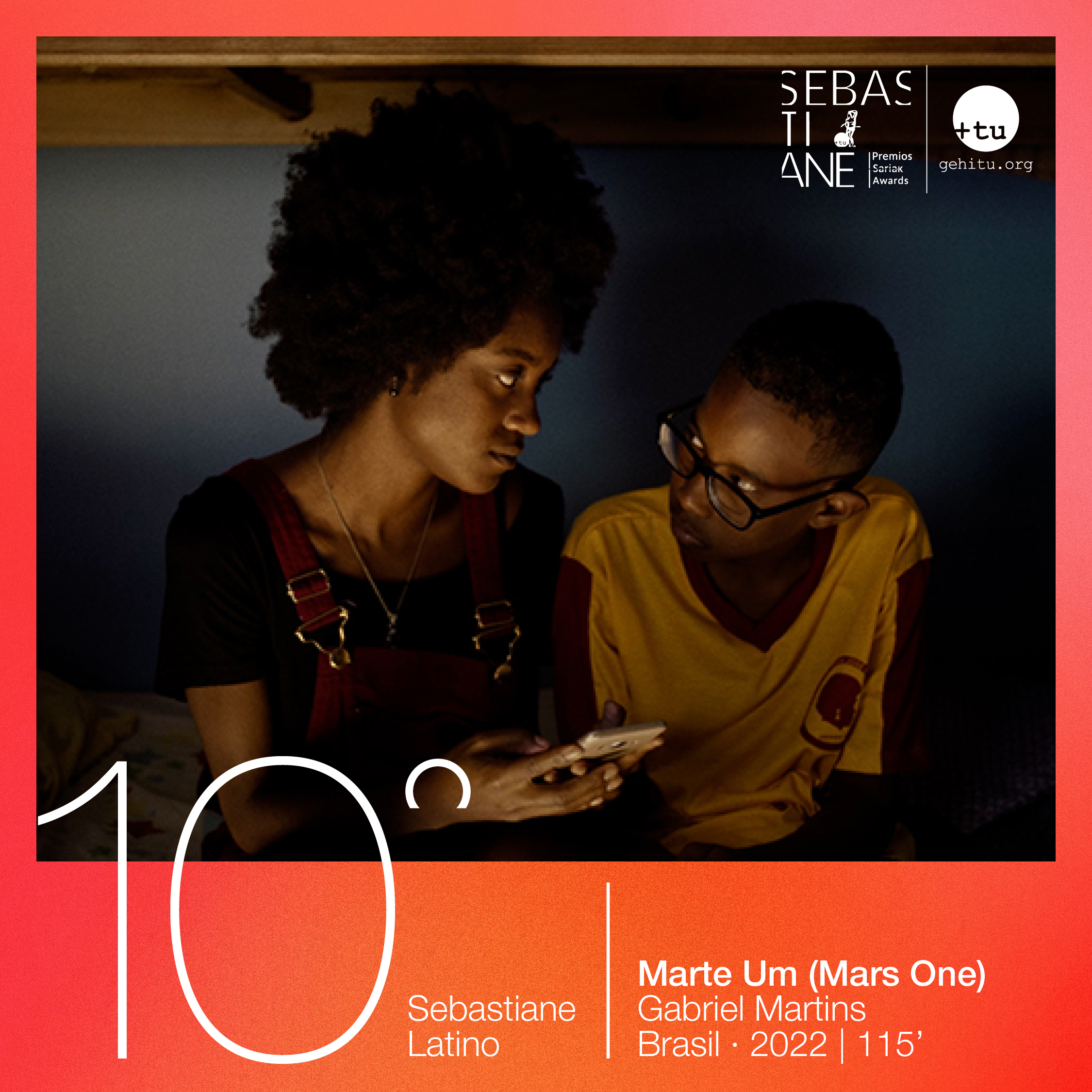 MARTE UM (MARS ONE)
GABRIEL MARTINS | BRAZIL | 2022 | 115'
The members of the Martins family, hopeful dreamers, live quietly on the outskirts of a large Brazilian city. After the disappointing investiture of an extreme right-wing president, and as a lower-middle class black family, they feel the tension of the new reality as the political power takes hold. Tercia, the mother, reinterprets her world after an accidental occurrence makes her believe she is cursed. Wellington, her husband, puts all his hopes into the footballing career of their son, Deivinho, who grudgingly follows his father's ambitions despite secretly wanting to study astrophysics and colonize Mars. Meanwhile, his elder daughter, Eunice, falls in love with a young free-spirited girl and wonders whether the time has come to leave home.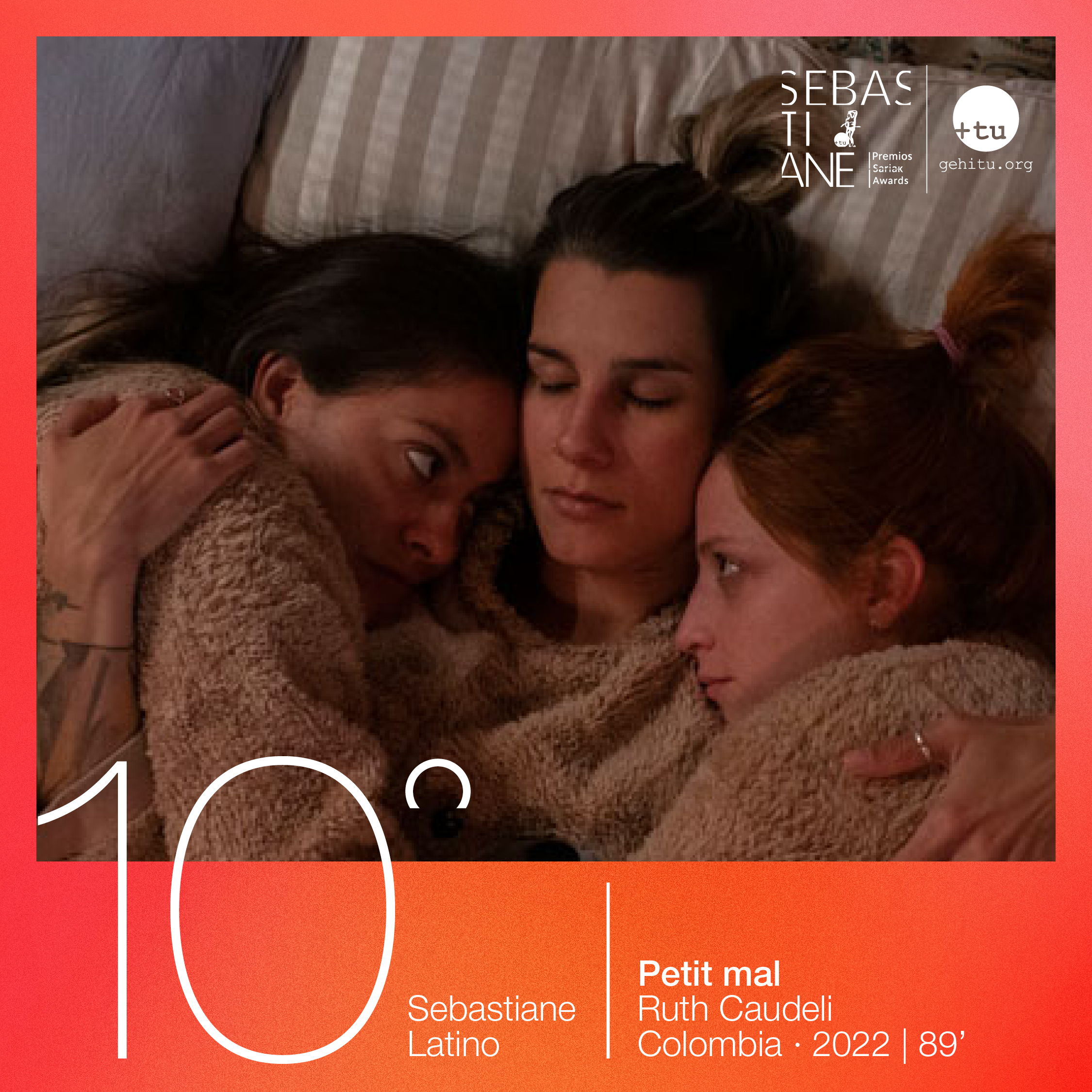 Petit Mal
Ruth Caudeli | COLOMBIA | 2022 | 89'
Have you ever come across a "throuple"? We open the doors of our home to show you how our life is, how we, as a trio of women, live the absence of one of us. This real fiction shows us how we cope with loneliness, jealousy and how we must adapt when three become two.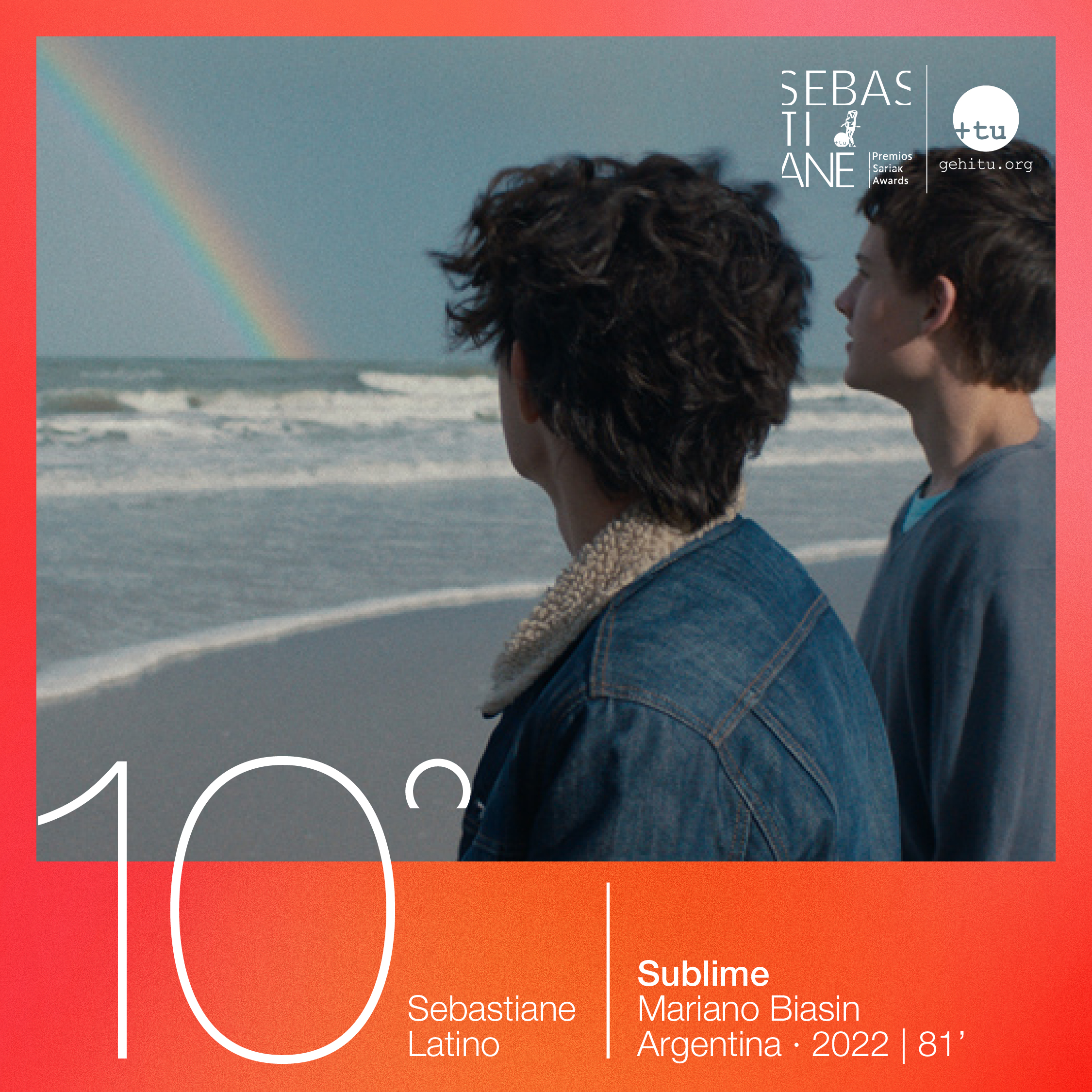 SUBLIME
MARIANO BIASIN | ARGENTINA | 2022 | 81'.
Manuel (16) lives in a small coastal town. He plays bass in a band with his best friends. One of them is Felipe, with whom he shares a strong friendship from a very young age. Manuel is dating Azul, a relationship that they are intensely exploring. But when the moment of his first time comes, Manuel feels something completely new that makes him see things with different eyes.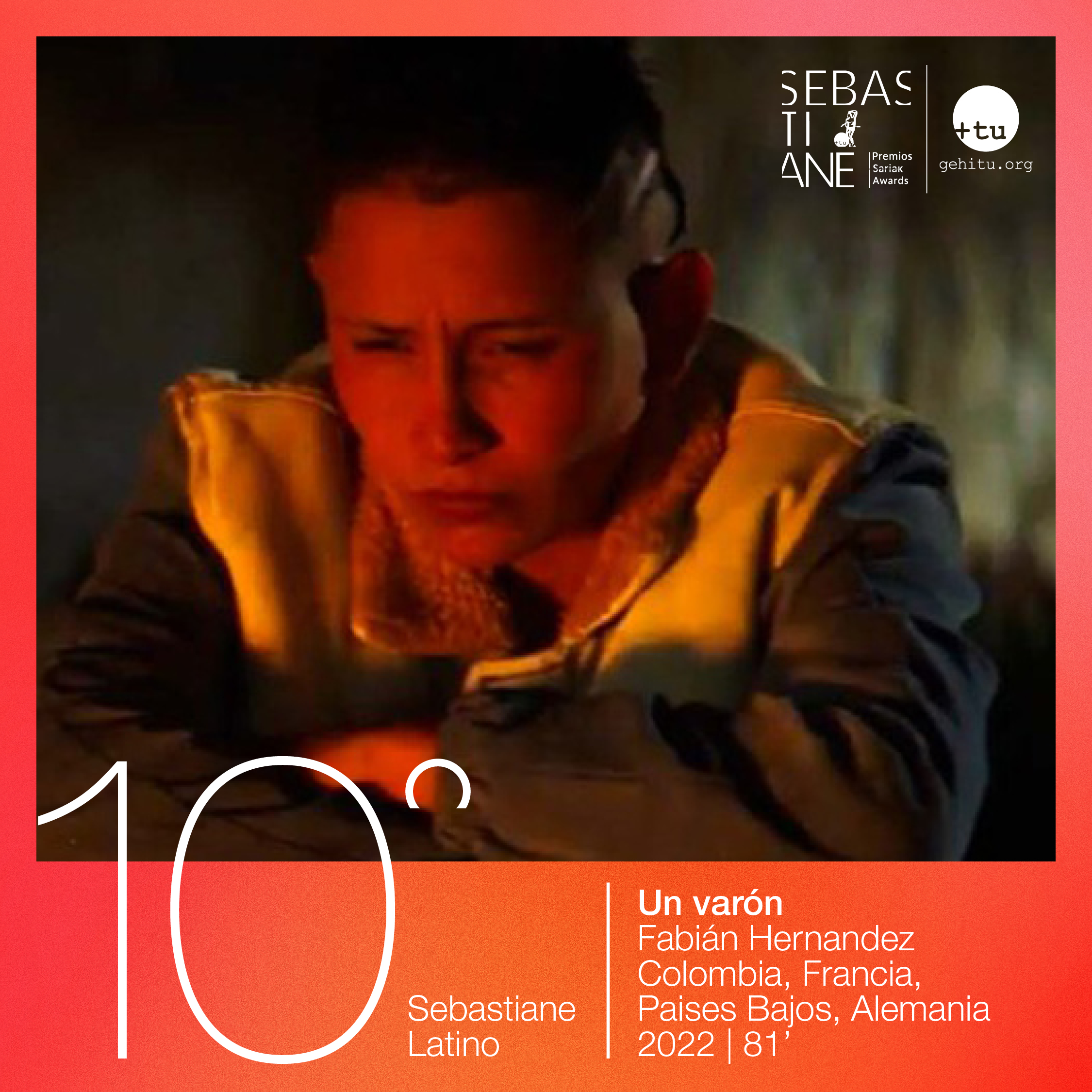 Un Varón
Fabián Hernández | COLOMBIA, FRANCE, NETHERLANDS, GERMANY | 2022 | 81'
Carlos lives in a youth hostel in the centre of Bogotá, a kind of refuge that tries to soften the harshness of life. It is Christmas and Carlos misses being unable to spend the day with his mother in prison and his sister, both lost in the spiral of urban violence. When he comes out of the hostel, Carlos is faced with the toughness of the streets of his district, ruled by the law of the strongest, the alpha 'macho'. While waiting for a family reunion, Carlos must show that he too can be one of them, while deep down he has to face up to decisions that contradict those expressions of masculinity.
---