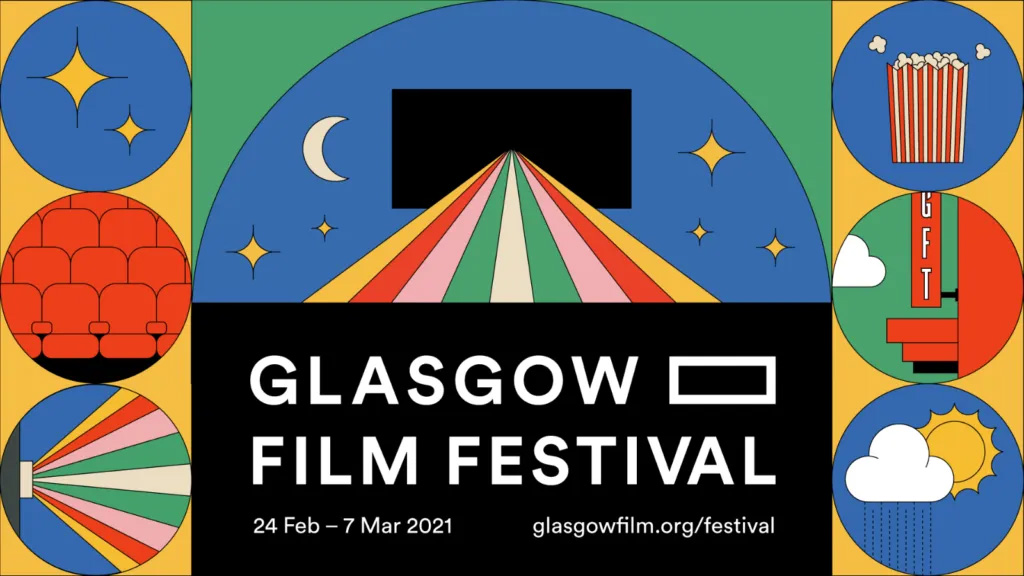 by David Anderson Cutler
So...it's that time of the year...Glasgow Film Festival time!
And, what a different year it is too! Sitting at home...with all the films at our fingertips! Oooh to be back at the Glasgow Film Theatre...next year!
Here are the films we're going to be watching...as always, this is a provisional list...no doubt, some films will be added.
Why not join us! Tickets can be purchased here - if you have any recommendations that are not on our viewing schedule...pray, do tell us. And, if you want to comment on any of the films, agree or disagree with us...pop it in an email and we'll add it to this page - This email address is being protected from spambots. You need JavaScript enabled to view it. 
Here are the films...
---
February 24...
Minari
by Lee Isaac Chung
When a film is shrouded in this much praise and tipped for multi-Oscar glory...you take immediate notice. But...is it all just hot-air-hype? Erm...have to say: Yes!
Basically, it's a family film that doesn't really say very much...although it had the potential to say a helluva lot. Lee Isaac Chung has made a competent, safe film...but, not a spectacular film.
This is the pursuit of the American Dream - if you want it, really want it...you have to be absolutely ruthless...not simply acquiesce to a water diviner! There is a smidgen of controversy that - if taken further - would have given this film the gravitas it so desperately needed. A sickly, cute kid will get all those parental 'oohs' and 'aaws' and 'aahs' - cute may be able to sell a film [to a certain degree]...but, it certainly won't deliver that kick  in the proverbial backside that this story so needed to do. The laughing-at-the-natives with the natives 'laughing' back...there's the conflict, that's the statement...this is the kick! The conflicts here are between a forward-looking [rural] husband and a resistant-to-change [urban] wife, between man and nature...for sure, these are mighty juicy conflicts but they don't go anywhere nor say anything. But, hey, there's a mighty cute kid running around...who needs conflict!?!
For a certain demographic, this is a crowd-pleasing joy. For those who want something more challenging, something with a bit more succulent meat on its ambitious bones...well, you will have to look elsewhere. Try: Parasite!
Creation Stories
by Nick Moran
In his time, Alan McGee ruffled quite a few feathers, made a shed-load of money, became completely drug-addled...and, brought generation-defining music to the ears of that generation [and beyond]. It was only a matter of time until his story made it onto the silver screen...here it is, along with a post-bag of producers [what do too many producers do?!?] and a crock of curious cameos. Creation Stories is a giddy, kaleidoscopic version of the events.
With Danny Boyle as exec prod, Irving Welsh as co-writer and Ewan Bremner as Mr Creation himself...you would be hard-pressed not to compare this with a certain generation-defining film of yesteryear [any guesses?]...and, with Nick Moran's reminiscent direction...this has all the perceived hallmarks of being the Trainspotting for this generation. But...it's not! How can this brash and brazen approach appeal to the super-sensitive snowflakes? Well...it can't! And all those naysayers who have already condemned this film...are just too young to appreciate it!
To fully appreciate this story, you have to have been part of that excessive time. This is all about the end of eras and encroaching middle-age told with a retrospective flourish, self-mockery and a take-no-prisoners ethos...together, with the obvious nods to the obvious. Having Richard Jobson [The Skids frontman] playing the conservative, music-hating father is hysterical...c'mon The Skids were as punk as butter. Tony Blair as the Chesire Cat. Peter Mandelson as the reigning queen. Jimmy Saville...chilling. And...a haunted Malcolm McLaren.
The one thing that age does bring is atonement. With age, all the once-suffered disillusions and delusions are brought into a context...they become memories. Some will please, many will anger and most will be regretted. This is what Creation Stories does for those who were there [and survived], it's a reminder of those excesses, those mad, bad wonderful times.
---
February 25...
In the Shadows
by Erdem Tepegoz
Everything you learned in film school...throw it away. Well...what can film school teach you anyway? A few technical bits and tricks, cinematic conventions and rules that dare not be broken...that's about it! What they can't teach is artistry, vision and composition [although they may pretend that they do teach these]...don't be fooled, they don't, they can't. Remember...those who can't...teach.
Erdem Tepegoz can. In the Shadows is a start-to-finish visual feast. Practically, every frame has been composed with artistic bleakness - from the colour palette to the soundscape. This is a dystopia without any wild special effects. This is sure-footed misery on an industrial scale.
A seriously powerful political statement is being made...with the bare minimum of words. As they say: A picture is worth a thousand words. Here, those pictures tell the story without giving too much away...in fact, without giving anything away. No explanations are given nor are they needed...it doesn't matter who owns the means of production. This is about survival...this is where water is free. He/she who controls the tap...well, that's a metaphor that can be applied to many a contemporary regime! If this is the future, it's grim. If this is a warning...take notice!
It's bleak, quietly belligerent...and, it is - without a shadow of doubt - a beautiful, unsettling work of [political] art.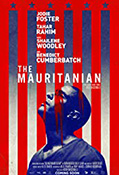 The Mauritanian
by Kevin Macdonald
Ask any idealistic law student why they want to practice law, 99% will answer the same way...to help, to make a difference. 1% will say...for the money. The strange reality is...99% of lawyers end up doing it for the money and 1% actually manage to help, to make a difference. Nancy Hollander is one of those 1%ers. Stuart Couch is a lawyer with a conscience - a rare commodity indeed - and, a commodity that has no place in a courtroom - especially when you are the prosecution!
Kevin Macdonald's film is a no nonsense account of a grave [and continuing] injustice. The legal 'excesses' have been pared down to make it more accessible...with the conflict between the legal camps being surprisingly perfunctory. The same cannot be said for the torture sequences, no punches were pulled, Tahar Rahim delivers a remarkable performance. It will shock. It is meant to shock. And...it will - unquestionably - divide opinion.
In defence of your country, in the pursuit of justice...where do you draw the line? When do you cross that line? Should the word of law prevail always? Innocent until proven guilty or guilty until proven innocent...those held in Guantanamo are given no presumption of innocence, they are treated as guilty...without charge. The law has always been both ass and lion...it all just depends on how well or badly it serves you!
2021 marks the 20th anniversary of the 9/11 attacks - this film will be branded - without doubt - by many, as anti-patriotic propaganda. But, stop...those that think that...think...if you were held in solitary confinement for 14 years without charge and subjected to torture...what would you do?
Mohamedou Ould Slahi has forgiven his captors.
When a film makes you think and question...that's a film!
---
February 26...
My Wonderful Wanda
by Bettina Oberli
Greed and exploitation...that's what this game is all about. Throw in great big dollops of immorality and the stage is set...for a contrived family meltdown.
Those who are exploited can also exploit, Wanda exploits her situation without a blink of guilt in her eye. To begin with, she's admirable...and then, depending on your point of view, she's not. She's a Polish single mother and a carer...who 'cares' a little too much for her bedridden, elderly, wealthy employer [in Switzerland]...sterile intimacy may be beyond her remit...but, she is rewarded...with ample money and an unexpected [?] bartering baby. A cash calf, so to speak...Bettina Oberli stretches that metaphor a little too far by introducing an actual cash cow into the film! An unnecessary contrivance.
The whole thing really does become a bit of a well-acted mess as secrets and lies, deceits and desires are all unfurled. But when the old man makes a remarkable recovery and the cow makes its appearance, plausibility makes its final exit. Is Wanda wonderful? Well, she certainly knows how to milk a situation. As a statement on economic migration, it does leave a rather bitter aftertaste...but, it does try to redeem itself with a little sweetness...it's just a case of...too little, too late.
Steelers: the World's First Gay Rugby Club
by Eammon Ashton-Atkinson
Riders of Justice
by Anders Thomas Jensen
Bridging the Gap - Turbulence




---
February 27...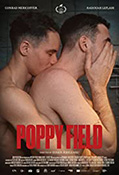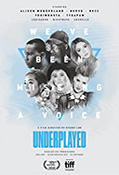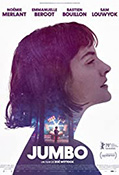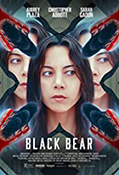 ---
February 28...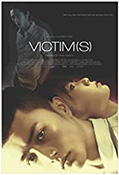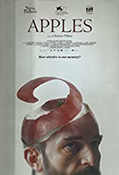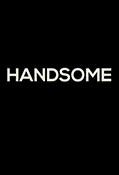 ---
March 1...

---
March 2...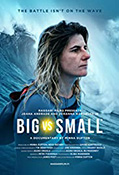 ---
March 3...
 
---
March 4...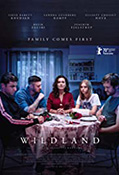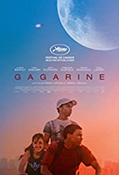 ---
March 5...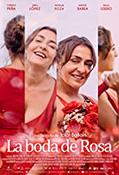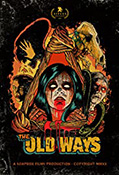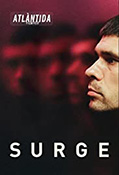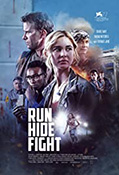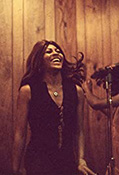 ---
March 6...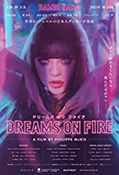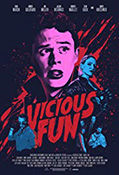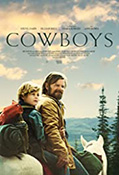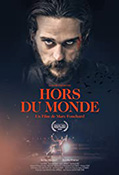 ---
March 7...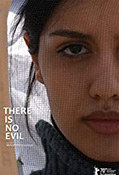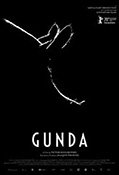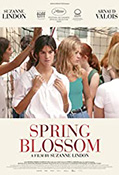 ---